Ian Simons, Designer, Maker, Workshop Facilitator, Art Activist.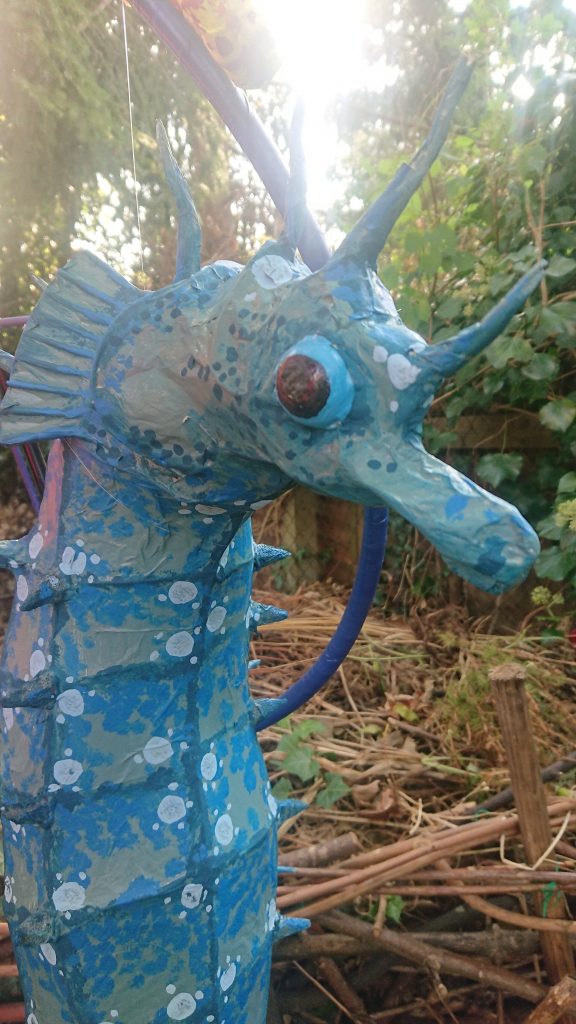 Using collections of reusable materials, Other World Arts, OWA create an atmosphere of fun and excitement, where children, the wider community regardless of age and ability can learn via arts and crafts to raise awareness of environmental issues.
HISTORY
Ian studied at Camberwell School of Art and Goldsmiths where an interest in "scrap" objects developed.
After completing his formal art training, he worked on Adventure Playgrounds in South East London.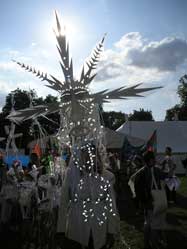 With the idea of going into Art Therapy, he took up a position of Psychiatric Nursing Assistant at the Bethlem Royal Hospital. He occupied this position for three years until his daughter, Amy, was born when he became primary carer.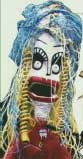 Ian was invited to John Ball School, Blackheath where Amy was
attending, to run puppet making workshops. The workshops were a
success and Other World Arts was born in 1994.
Ian was Artist in Residence at the South London Children's Scrap Scheme until its closure in 1998.
Now OWA with over 20 years experience, we continue to work with a vast range of organisations, many year after year.
OWA has worked with the Thames Festival on its Pan London Project covering all London Boroughs and represented them at Bielefeld Carnival Germany with Carnival Group Shademakers.
We have worked with WOMAD in Mphpalomas, Gran Canaria, Las Palmas Gran Canaria, Fuerta Ventura and Caceres, Spain.
Most recently, Commissioned By London Bubble Theatre to make a Light Installation for the renovated building.